Smart table booking management
We want to give you a bit of certainty in uncertain times by helping you fill as many tables as possible. We can help by keeping no-shows and cancellations to a minimum. And the best part, we don't take any commission.
Take deposits for bookings
Our platform allows you to take deposits for tables online and deals with getting payments from the customer to you. We work with Stripe so you get paid quickly and accurately.
Flexible for you

If you want to charge a deposit per table or per person, we have you covered and the values are set by you. If you don't want to take a deposit, that's fine, you can skip that bit.

Flexible for your customers

Paying online is simple for your customers and when they receive a notification they feel much more comfortable. Our platform allows them to create a tab too so they can pay for the night-out before they arrive.It means you get their spend quicker and they can split any bills before they arrive.

World class payment provider

We don't handle any of the money, we will help you create a Stripe account so we can facilitate the payment. This sounds like a bit of a headache but BookAt walks you through it and it means the data is secure, CPI and GDPR Compliant.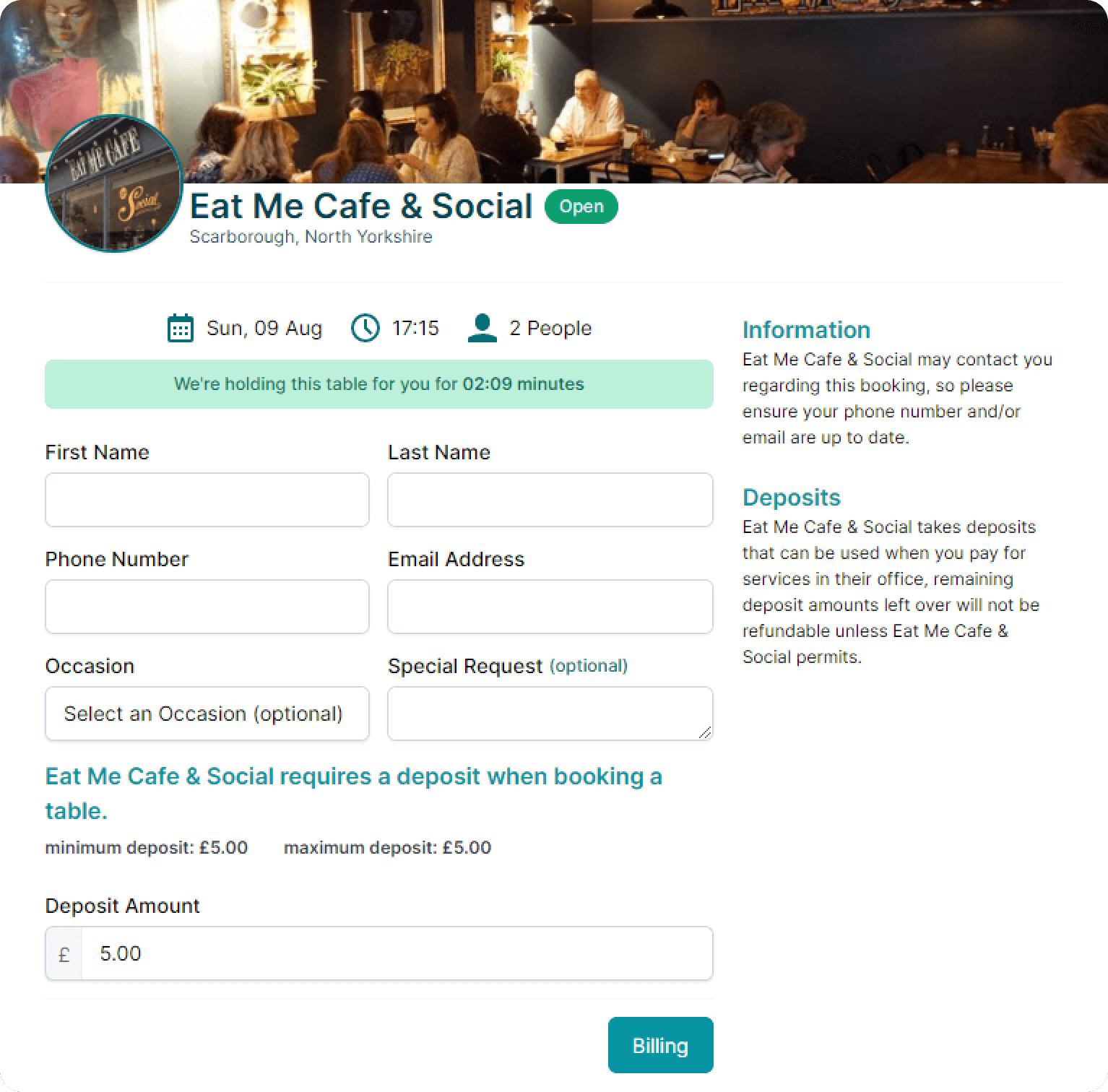 Tailor your page to your needs
We know that all venues are different and we've made our platform as flexible as possible so it works how you need it to work. Want to take deposits? No problem. Need to set minimum dining times? We've got it covered.
Flexible Branding

We give you all of the tools you need to change the look and feel of the booking platform yourself. This means no coding and no hidden charges from us, you're in control.

Opening times and tables

The tables available and opening times can all be set by you, split opening times, early finishes or non-standard table options are all covered.

Customizable addons

If you wish to, you can allow customers to tell you things about your booking other than times and date. Are they there for a celebration? Do they have special requirements? We let them tell you.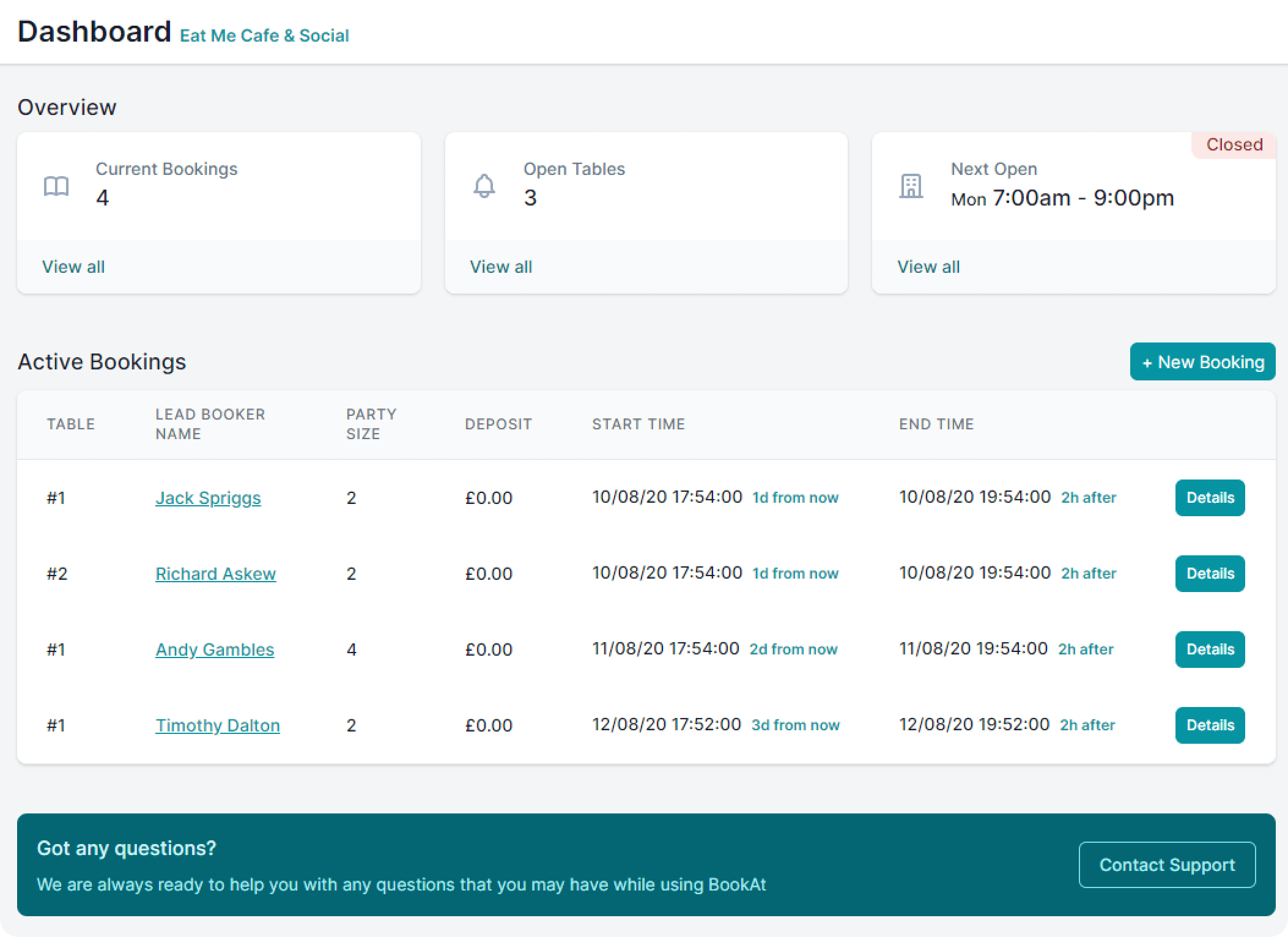 Simple no-tricks pricing
14 day free trial, pay monthly and cancel anytime.
Monthly Subscription
We charge a low monthly fee for accessing the platform and BookAt takes zero commission. You will need to create a Stripe account to process the payment and they charge a small fee but that's it.
What's included
Custom booking portal

Live booking feed

Facilitation of payments

Collection of customer marketing information
Start getting better bookings

Sign up now.